It All Started With A Journey
As a shopper, it was so easy to get lost in the markets in Bali. Endless styles you loved, and women trying to pull you in a million directions to show you why their wares were different. There was so much thrill in this concept of endless thrifting. At the start of my trip, I was overwhelmed by the expanse, but soon got comfortable with the Balinese culture and graciously accepted invites everywhere, scouting the possibilities .
After 2 months of travel and of "just looking, thank you," it was finally time to pull the trigger and started buying. What ensued was a flurry of fabrics and almost a complete purge of my wardrobe to make more space in my luggage. With my bags and my heart full I flew home with my first ever inventory unaware of what that first step actually would have meant to me.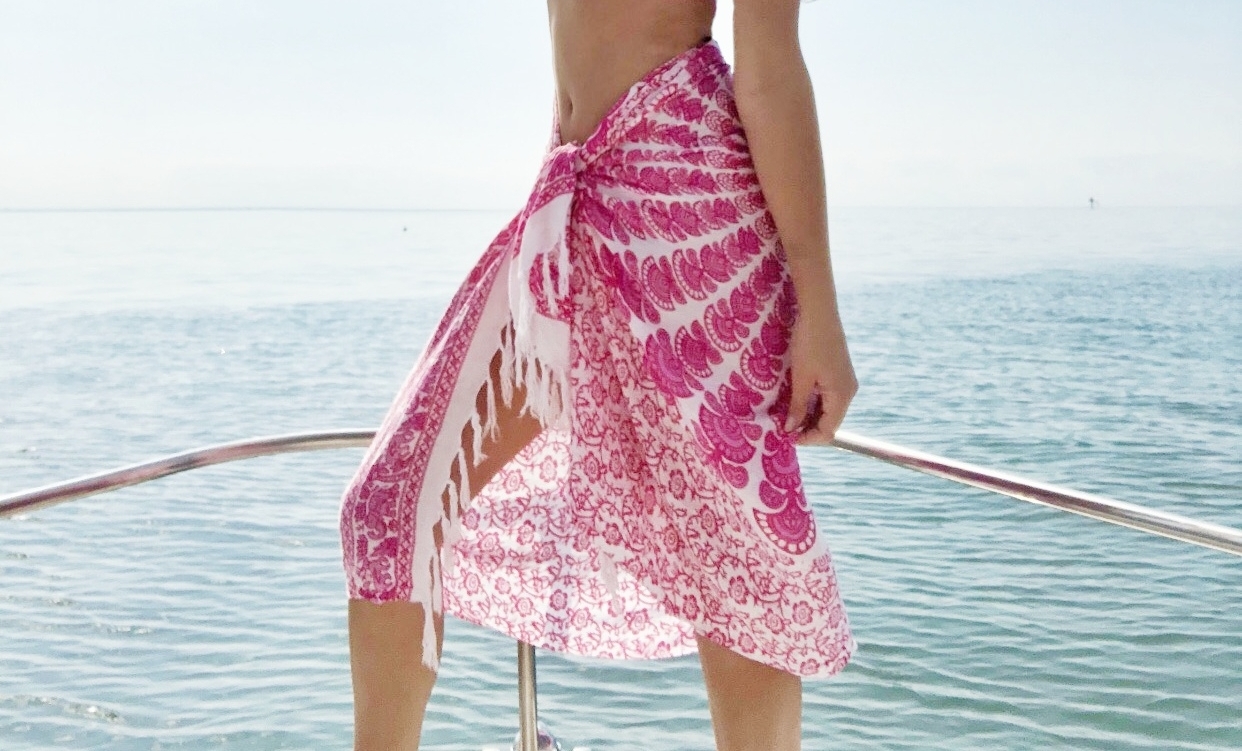 During those two months spent in various towns in Bali, I took notes on what I did and didn't like. What looked good on a hanger, VS what actually looked good on the female body. By now, I have my staple styles that I always carry but spice up each new order with a few unique pieces. This buying method keeps things fresh while still keeping the core branding strong.
Considering the warm tropical climate of Bali, the majority of my pieces are made from rayon. This light fabric makes them flow, hold the brilliant colors, but are subject to wrinkling if the item is not well taken care of after drying. As for quality, I've truly put everything to the test. For example, I will use a sarong after the beach LITERALLY every day for a year - before I finally start seeing signs of age. If you take care of them, they will take care of you.
We want Bali Colors to inspire you to slip into an escape that is true to you. Is it finally throwing on some harem pants at the end of the day? Or do you wear them out to look fabulous and be comfortable as hell too. Make a statement with an open cover up and know not a single other person will be rocking it like you. Or swap a crochet bralette for a wet bikini and stay refreshed as the sun goes down. There are so many occasions.
Bali Colors has worked it's way into my life even when I wasn't sure how I needed to pursue making it into a brand. But while it was still a side hustle - it was always a constant that everyone else loved to be part of too. I'm so excited to make it something great - and build an empire. This is an invite to join our escape, you'll never look back.